ReGROW – HAIR Activation Formula | PureHealth Research | Stop Hair Loss
ReGrow - Hair Activation Formula revives, regenerates, & restores balanced hair nutrition with key vitamins, minerals, amino acids, and herbs! Try it now!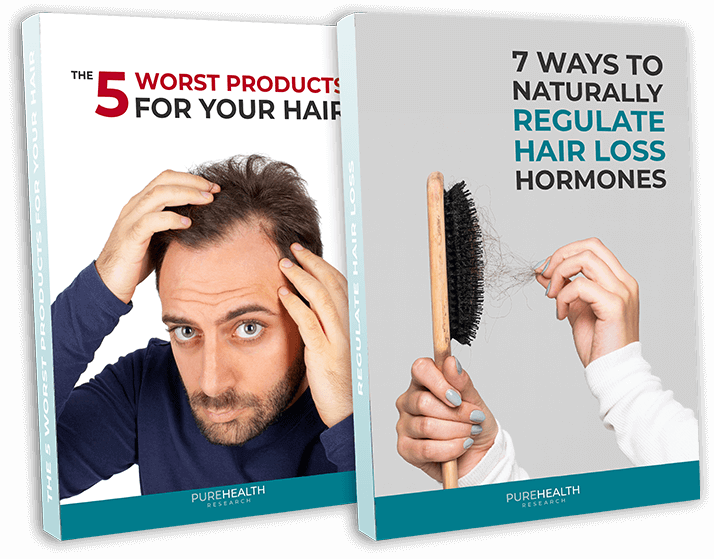 +2 FREE BONUS
 

E-BOOKS

 

WITH YOUR ORDER TODAY

"5 Worst Products For Your Hair" & "7 Ways To Naturally Regulate Hair Loss Hormones"
REGROW – HAIR ACTIVATION FORMULA
Doctor-Approved ReGROW Hair Activation Formula by PureHealth Research is a hair follicle reset Hero! REGROW has 23 potent and natural critical vitamins, minerals, hormone inhibitors, and hair boosters you need to help rebalance and trigger the 3-step process for healthy hair regrowth.
SAFETY FACTS:

Although ingredients in REGROW – HAIR ACTIVATION FORMULA have no reports of side effects, we recommend those who experience chronic illness consult their physician before taking any supplements.
This product has not been independently tested for efficacy, but each ingredient has been scientifically studied and shown to deliver positive results and improve the conditions noted.
PRODUCT DESCRIPTION
Tired of living with thinning, balding, or graying hair? Now you can help stimulate growth of thick, full, healthy hair with REGROW HAIR FORMULA!
As you get older, certain hormones can cause your hair follicles to shrink, resulting in hair loss. In addition, oxidative stress from free radicals can lead to dullness and graying hair.
But the nutrients in REGROW HAIR FORMULA nourish and fortify your hair, helping to restore hair volume, thickness, and shine.
REGROW HAIR FORMULA is made from 22 premium minerals, vitamins, and botanicals, each proven to help promote strong and healthy hair growth:
SELENIUM

 

promotes formation of healthy hair proteins and enzymes

ZINC

 

is essential for hair repair and regrowth, and nourishes the scalp's oil glands

BIOTIN

 

promotes improvement in hair volume, scalp coverage, and thickness

VITAMIN D3

 

helps balance moisture levels and hair pigment, and supports healthy follicles
Those are just 4 of the ingredients in REGROW HAIR ACTIVATION FORMULA. With all 22, you'll be on your way to thicker, fuller, more luxurious hair.
Simply take 2 capsules of REGROW HAIR FORMULA daily to stimulate healthy hair growth.
Get ready to live life to the fullest again with REGROW HAIR FORMULA!
†Statements on this website have not been evaluated by the food and drug administration. Products are not intended to diagnose, treat, cure or prevent any disease.
PureHealth Research distributes a product line made with natural ingredients. Always check with your doctor for risks associated with dietary supplements and your specific health conditions and/or allergies. If you are pregnant, nursing, taking medication, or have a medical condition, consult your physician before using our products.
5 Reasons To Buy From Us.